Fire Cleanup Crew in La Mesa, San Diego, California
5/30/2018 (Permalink)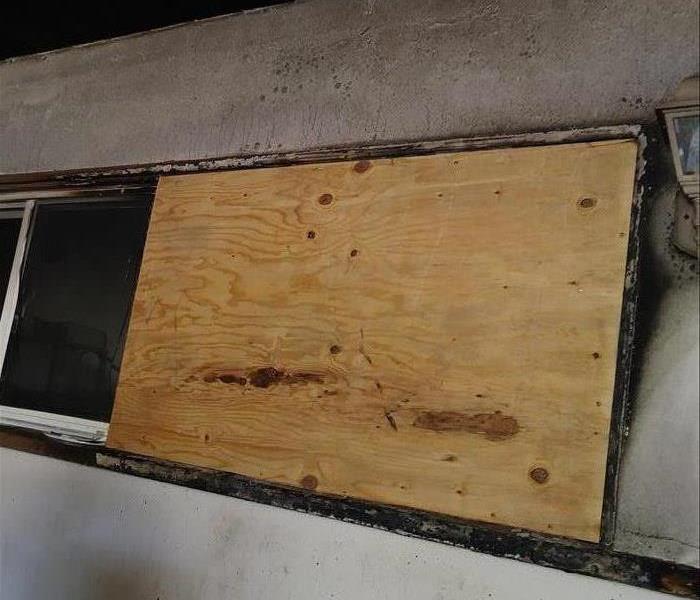 A photo of the initial board up at this residential property in the La Mesa area of San Diego County.
When your property is facing smoke or fire damage, and potentially water damage when a fire was extinguished, call SERVPRO of San Diego City SW at 619-269-5004 like this La Mesa homeowner did.
At this property in San Diego, there was an exterior fire on an enclosed patio in the front of home, and thankfully the fire was contained quickly by the homeowner's gardener who happened to be working in the backyard and saw smoke coming from the front of the home. By the time the fire department arrived onsite, the fire had already been extinguished with a garden hose.
Because the window in the enclosed patio cracked during the fire, smoke went billowing throughout the interior of the home, and while there was no structural damage, there was smoke, soot, and water damage inside the property. That's where our team of experts came in to assist the homeowner, who raved and raved about our entire team's professionalism, kindness, and level of service.
If you have fire damage or water damage related to a fire, call us 24/7 at 619-269-5004.